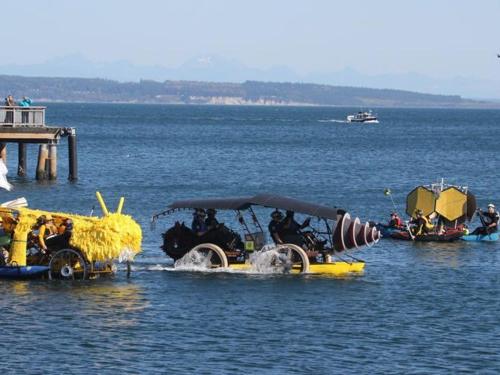 KINETIC SCUPTURE RACE
Join us Oct 7th & 8th for our 35th Great PT Bay Kinetic Race, there will be thrills, there will be chills, songs and of course there will be Glory!
ptkineticrace.org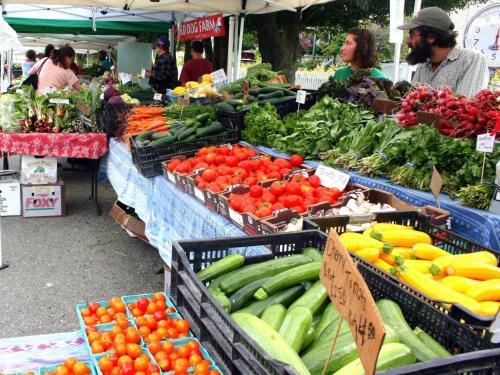 PORT TOWNSEND FARMERS' MARKET
Saturday 9:00am - 2:00pm
A weekend getaway to Port Townsend would not be complete without a visit to our award winning Farmers' Market. With over 70 vendors including 40 farms, 4 artisan cheese makers, 3 cideries, artisan bakers, espresso and coffee, herbal salves, soaps, arts and crafts, live music and more, this is a great way to experience the culture and local flavors of our region!
located Uptown on Tyler St. between Lawrence and Clay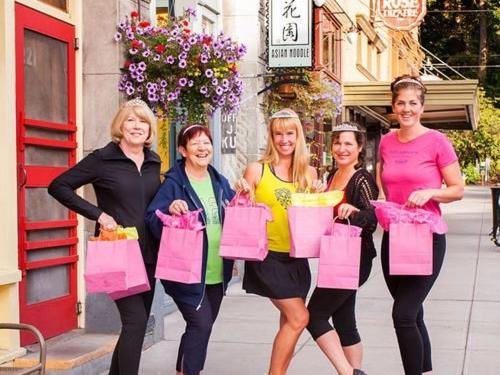 Main Street Girls' Night Out
Thursday, October 05, 2017, 11:00am - 08:00pm
Come to Port Townsend's for a day and night of female camaraderie and shopping fun at Port Townsend Main Street's "Girls' Night Out"
http://ptmainstreet.org/girls-night-out/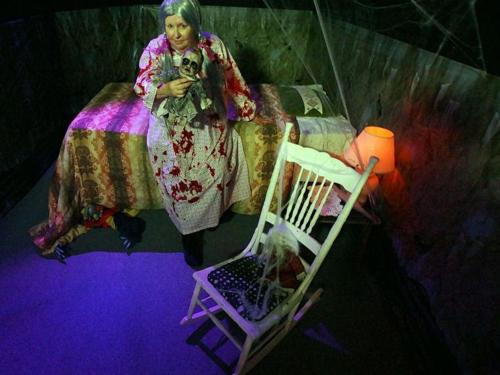 Haunt Town offers a spooky experience at Elks Lodge
October 13-14, 20-21, & 27-28
Event proceeds are to benefit Kiwanis children's projects, the Elks Lodge, and the high school's associated student body programs.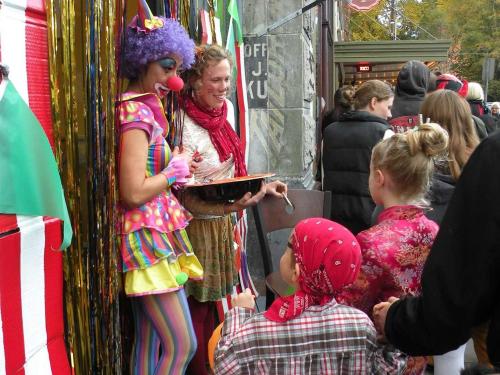 DOWNTOWN TRICK OR TREAT AND HALLOWEEN COSTUME PARADE
Come join a spirited crowd of astronauts, super hero look-a-likes, wild animals, witches of every size, princesses, fairy tale characters, and ghosts in our Victorian seaport town on Halloween, October 31st!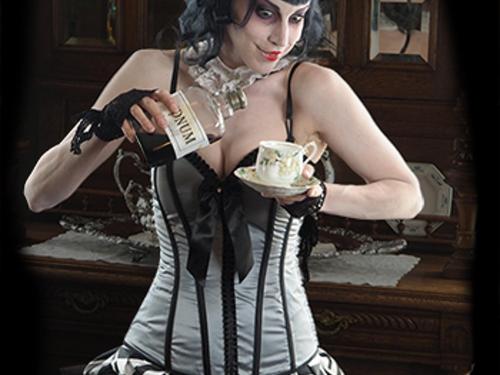 HAUNTED BORDELLO
There's an eerie light shining from the old red Victorian on the hill ~ Many years ago, on a dark October evening, something bad happened in Port Townsend's finest pleasure palace ~ Join us for an evening of tantalizing fright you will never forget . . .
Friday Oct 27th & Saturday Oct 28th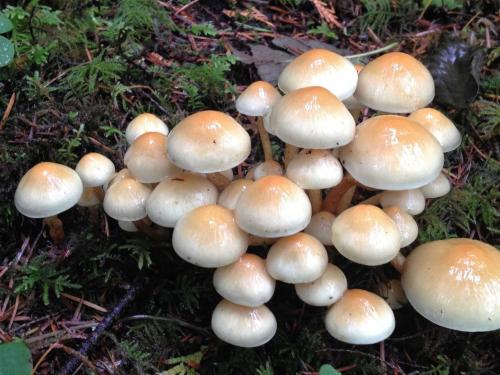 ANNUAL WILD MUSHROOM SHOW
Sponsored by the Puget Sound Mycological Society
Our Wild Mushroom Show is one of the largest and most complete exhibits of mushrooms in the United States ~ Over 200 varieties of wild mushrooms will be displayed, identified, and classified as edible, poisonous, or valueless as food
October 28th and 29th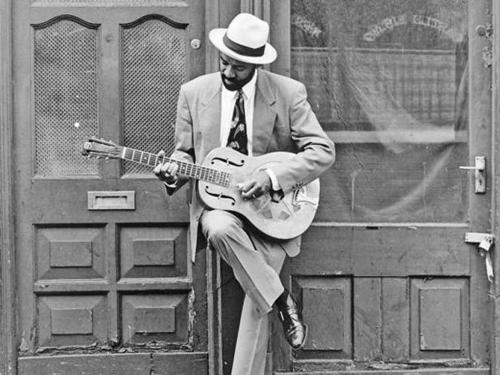 Country Blues Intensive
October 18-22, 2017
The Centrum Country Blues Intensive is held at Fort Worden State Park in Port Townsend, Washington, one of the Pacific Northwest's most stunning and inspiring landscapes. Participants will gather in Officer's Row housing and study with two masters of Country Blues Traditions.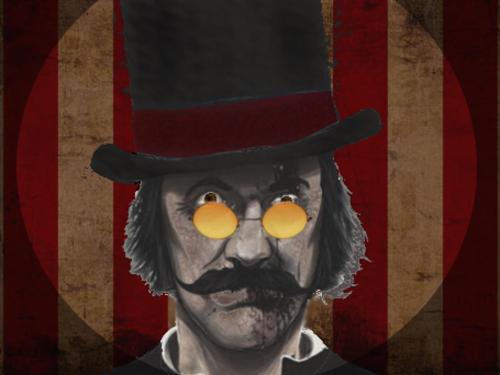 Twisted History Tours
IF HISTORY IS YOUR THING, we invite you to be transported back in time as you travel the city streets, by-ways, and alleys with our knowledgeable guides. With each step, the legacy of the buildings and the intriguing history of the past comes closer into focus. You'll experience the vivid stories and haunted locations first hand and decide for yourself if Twisted Tours lives up to it's reputation​