Traveling With Your Canine Companion
With two distinct Historical Districts, Port Townsend is a dog-friendly town. Downtown along Water and Washington Streets, we have outdoor cafes for people-watching and many delightful shops for window-browsing. Many of the Downtown merchants provide outdoor water bowls for thirsty pets along the sidewalks in warmer weather. The area offers hiking trails, beaches and lovely Uptown neighborhoods for taking leisurely walks together while admiring the local flora and architecture.

Dog Friendly Rooms at the Swan Hotel
Since we know how much fun it is to travel with your special canine companion and we appreciate that many of our guests travel with their dogs, we have made some studios and a cottage dog friendly: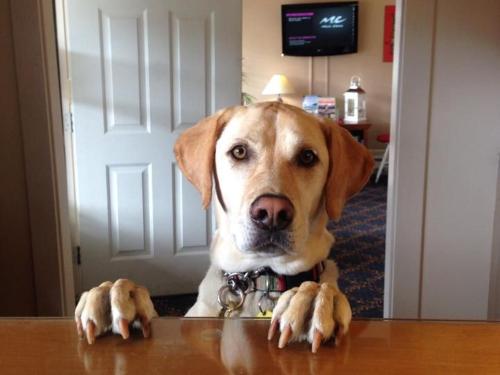 Dog Policies
A pet fee of $20/day per dog applies, and we'll ask you to abide by a few additional guidelines during your time with us. Above all, dogs must be well-mannered and non-threatening. You take full responsibility for your animal and any damage(s) that may occur. If you need help arranging a dog-sitter or dog-walker, we'll be glad to assist you. Stop by the front desk to pick up a walking map highlighting dog-friendly areas/dog parks.
To ensure your dog is as comfy as possible, we also provide our Canine Companion Welcome Basket for use during your stay which includes:
outdoor-friendly dog toys
Dogi-Pot bags for cleanup
Doggie towels for muddy paws and wet coats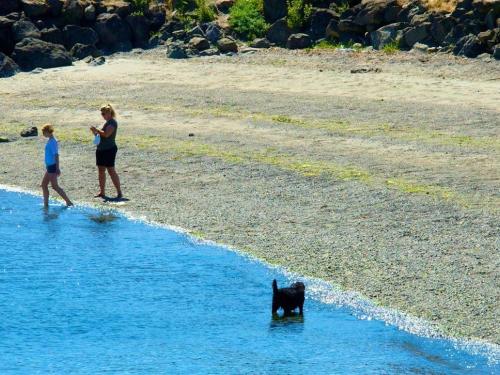 The Swan Hotel is a dog-friendly hotel and Port Townsend is a dog-friendly town. Your well-behaved dog will be greeted as a welcome guest; but be sure to check with any stores and restaurants for dog-specific rules before entering.