What Are Those Little Buildings There?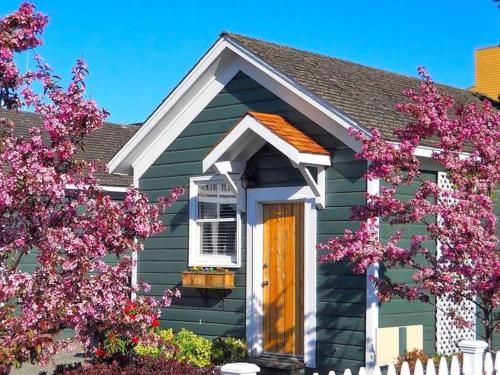 It's a question we hear often, and one we love answering because those little buildings make up a large part of what the Swan Hotel is all about!
Our charming cottages are located less than a fifty yards from the water and are located at the end of Water Street on the Swan Hotel "campus."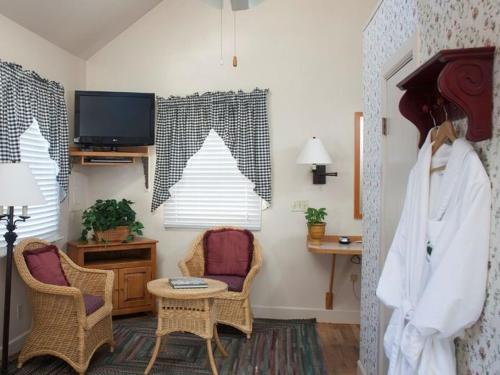 Each cottage has one queen bed and a private bathroom. The Cottages also have one parking space exclusively for Cottage guests.

Cottages have luxury spa robes, three of the cottages have fireplaces, one cottage is dog-friendly, and all have picnic baskets stocked with plates, silverware, and glassware.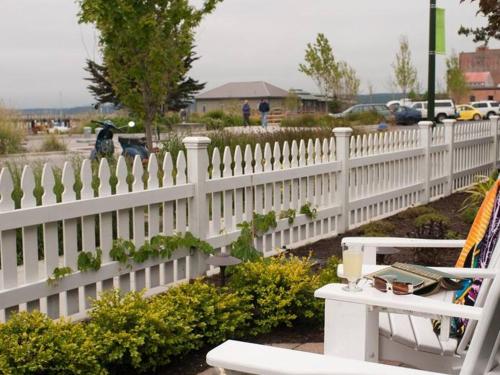 The garden patio of each cottage is a delightful setting to people watch. You can take your morning cuppa joe there, or sip a glass of wine in the cool of the evening.
Not Right on the Beach, but...
Some people remember the days when the cottages sat directly across from the beach. Although their location hasn't changed, the Northwest Maritime Center is now across the street from the cottages. Instead of detracting from the scene, it contributes to the maritime vibe and hum a the Swan Hotel.